Tana-Chemie is presenting its next innovation at the CMS Trade Fair in Berlin. With SANET extreme, the most powerful sustainable sanitary high-performance cleaner, Green Care Professional is setting new standards in sanitary cleaning. "We are proud of the achievements in our own development department. We were able to set a milestone in combining performance and sustainability with SANET extreme. Awarded the EU Ecolabel, we are not only comparably strong to one of the strongest non-sustainable competitor products in lime solution, but also outperform it in lime soap removal. Tests show we are almost twice as fast," reports Bianca Nerowski, Head of Product Management Tana-Chemie.
Highest cleaning performance
Its unique formulation based on methanesulfonic acid and lactic acid enables highest cleaning performance and yet SANET extreme is completely biodegradable.
The performance tests conducted by an independent institute confirm internal results: SANET extreme has been proven to achieve the best limescale dissolution values. It even performs significantly better than sustainable competitor products. Of course, the sanitary high-performance cleaner is EU Ecolabel certified.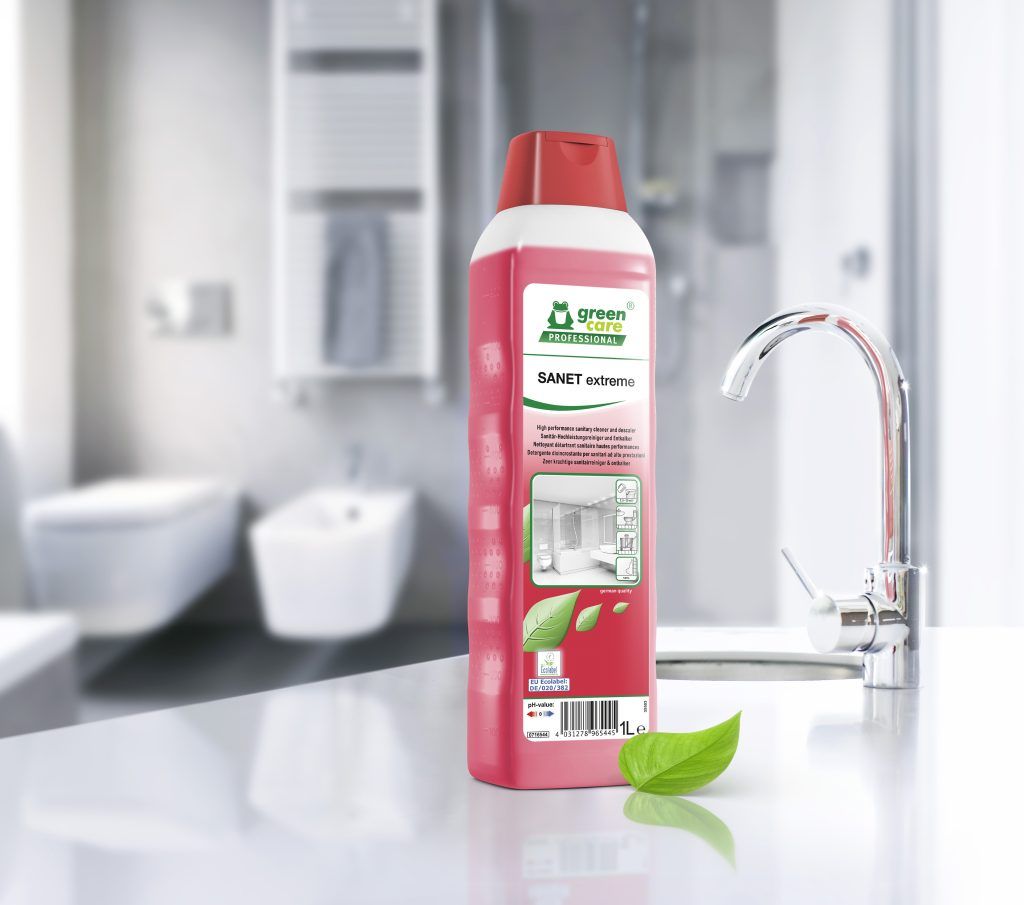 Economical and time saving
SANET extreme effortlessly and extremely quickly removes all typical soiling and incrustations in the sanitary area, such as lime soap residues, urine scale, cosmetic residues or rust. The fact that SANET extreme works faster against lime soap than competitive products on the market has also been proven by an independent institute. The effective and residue-free removal of mineral and organic soiling achieves a natural easy-to-clean effect, with water consistently beading off sanitary objects, fittings and surfaces. The sanitary surfaces shine without reworking.
Sustainable and value-preserving
Thanks to its gentle formulation, SANET extreme helps to preserve the value of typical sanitary fixtures such as chrome fittings, ceramic tiles and porcelain objects. Sustainably designed, 58% of the organic carbon in SANET extreme comes from plant-based, regenerative sources.
With SANET extreme, the innovative sanitary high-performance cleaner and descaler, Green Care Professional once again proves that sustainability and maximum cleaning power are not a contradiction in terms.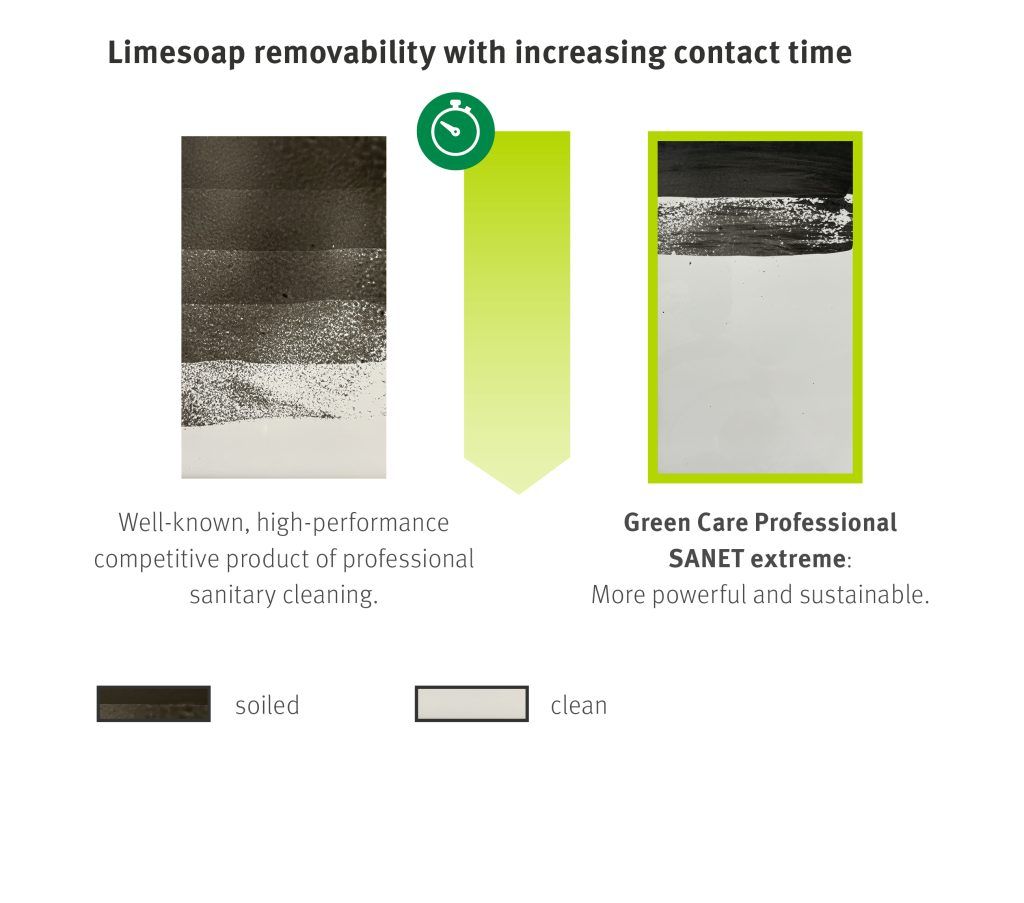 Lime soap removal: Faster than sustainable and non-sustainable products, SANET removes extreme lime soap stains in test based on IKW method for quality recommendation for bathroom cleaners. © Tana-Chemie GmbH